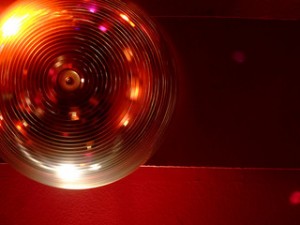 I finally have a date for my book's party. The Geography of Pluto will be launched on Thursday, May 8 at Cabaret Mado. If you're in Montreal, please join me.
It took me a while to find a suitable venue. My first choice turned out to be unreliable. The owners/managers would never get back to me. In the end I went with a place I could trust. I know Cabaret Mado's co-owner Denis from back when I worked at Divers/Cité. I met with him last week and he was open to what I wanted to do for the launch.
I want my launch to be more than a typical book launch. Book launches tend to be boring. They're quiet, small and sparsely attended. Montreal's bookstores aren't really designed for events either, so it's hard to do something special or unique with their locations.
I want my launch to be a party. A real celebration of the culmination of years of work.
Last week Greg and I met up with our friend Craig who has offered to create original visuals for the launch. Craig is a filmmaker and animator and I am excited to see his interpretation of the book.
A friend asked me if I thought the literary community might not come down to the Village for a book launch. It never crossed my mind. For some it will undoubtedly be their first time in a gay bar (and a drag bar at that), but it was important for me to hold the launch in the Village. It's where it's set. It's where it began and grew.
If someone has a problem coming here, they'll probably have a problem with the book too.
The Geography of Pluto will be launched on Thursday, May 8 at Cabaret Mado, 1115 Ste. Catherine Street East, from 6 to 8 PM. More details to come…