Today I packed up the Unveiling the Queer Italian-Canadian Experience exhibit at the Casa D'Italia, marking the end of several hectic but rewarding weeks.
Since the beginning of the year, I have worked to produce several events that took place this month. August is always a busy time in Montreal, what with it being Pride. But August is also ItalfestMTL, a celebration of Italian heritage in the city. This year, I produced events for both festivals.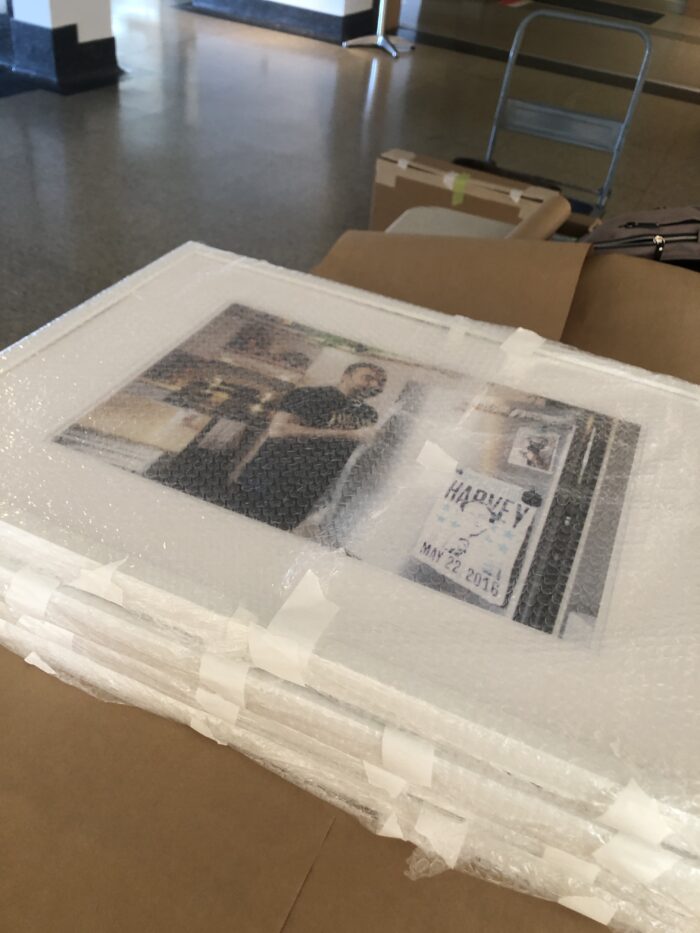 I got the idea to pitch ItalfestMTL last summer. In June 2022, I produced Queer & Italian in Montreal, which looked at the history and future of queer activism among Montrealers of Italian origin. One of the things that came out of that discussion was a desire to bring events like it to the heart of the Italian community. Some Italian-Canadians are still hesitant to openly identify as members of the LGBTQ+ community. And in some circles (especially the family setting), being queer is still taboo. If change is really going to happen, then we need to go to the spaces where Italian-Canadians congregate.
So, I pitched ItalfestMTL a photo exhibit to take place at the Casa D'Italia. Earlier in the year, I had the privilege of being photographed by Toronto photographer Vincenzo Pietropaolo for a collaboration he was doing with Montreal poet Liana Cusmano on documenting queer Italian-Canadians in spaces where they felt harmony between their identities (I chose my kitchen). It's part of a multi-city, multi-year project the duo is working on to demystify the queer Italian-Canadian experience. I'm glad to say ItalfestMTL loved the idea and worked with me to make the event happen.
The exhibit ran for three weeks in August, in collaboration with Fierté Montréal. We had a very well attended vernissage on August 8, with live readings and music. In addition to the exhibit, ItalfestMTL also screened the film Creative Spaces: Queer & Italiatn-Canadian, the short documentary by Licia Canton that started it all. As part of the post-film discussion, we discussed things we wanted to do for next year. Maybe a pasta dinner where people bring their grandparents? A float in the parade? A comedy night with Italian comics? This is definitely not the end of the work.
This month, I also interviewed Italian-American author Christopher Castellani on stage at the Istituto Italiano di Cultura di Montreal. Our Violet Hour Book Club read his novel Leading Men in June, and with the help of L'Équipe de recherche en études Queer au Québec (EREQQ) we were able to bring the author to town. Castellani's book focuses on the life of Frank Merlo, the partner of Tennessee Williams, who was a working-class New Jersey boy from an Italian family and a war hero with aspirations of being an actor. We spoke about their tumultuous relationship, the literary and film circles of 1950s Italy, the burdens of fame, and the intersections between queerness and Italian heritage. You can watch the interview here.
I also produced Violet Hour: In Translation, which featured Montreal translators (Eli Tareq El Bechelany-Lynch, Jonathan Kaplansky, D.M. Bradford, Sophie Voillot) reading their work next to the original authors (Gabrielle Boulianne-Tremblay, Jonathan Bécotte, Nicholas Dawson, Leila Marshy). There was also a launch for Toronto author Aunja Vaghese, who came to town to promote her debut book of short stories Chrysalis.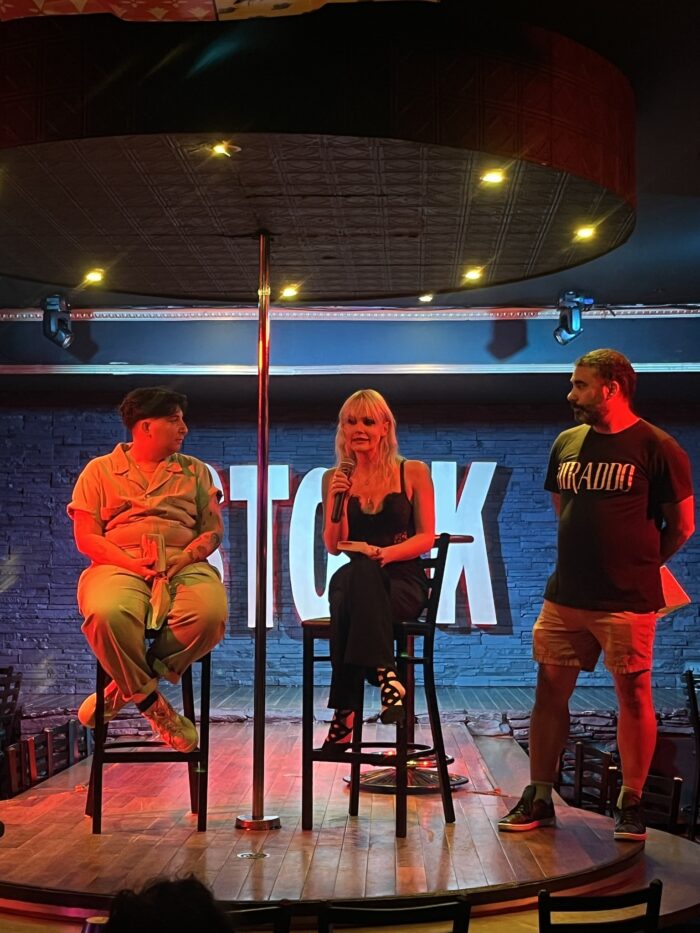 Finally, I had a table on Community Day (see gratuitous legs shot below). I know I should not have a favourite event, but if I were to have one it was this one. So many people came by the booth to learn more about Violet Hour events and activities. I also got to connect with people who have read my work and sell copies of both of my books. It was such a beautiful day.
Sometimes I wonder how much longer I can keep this stuff up. In the last few months, I've had a lot of frank conversation with other writers about the stresses and taxes of being a writer, trying to promote one's own work while also uplifting the work of others. I really do love producing events and connecting readers with books (18 events so far this year), but sometimes I wonder about its value. Do people still read books? Do they care about literature? Is it all worth it?
And then I have weeks like the last three and I realize the answer is yes. Yes it is.
So if you are one of those people who reads these blogs, subscribes to the newsletter, or comes out to my events (or even considers it), thank you. It means a lot.