JOIN OUR BOOK CLUB
A monthly place to discuss classic and contemporary works of LGBTQ literature, the Violet Hour Book Club is open to the public and takes place on both Zoom and in person. You don't have to be an expert in literature to partake, nor do you even have to speak if you don't want to. All that is required is a love of reading and books. Here are our upcoming titles:
September 17, 2022
Like People in History by Felice Picano
October 15, 2022
Scarborough by Catherine Hernandez
November 12, 2022
The Heart Laid Bare by Michel Tremblay
December 10, 2022
Cantoras by Carolina De Robertis
January 7, 2023
The End of Eddy by Édouard Louis

February 4, 2023
Butter Honey Pig Bread by Francesca Ekwuyasi

March 4, 2023
Tomboy Survival Guide by Ivan Coyote
To participate, send me an email.
You can also join the Violet Hour Book Club on Facebook.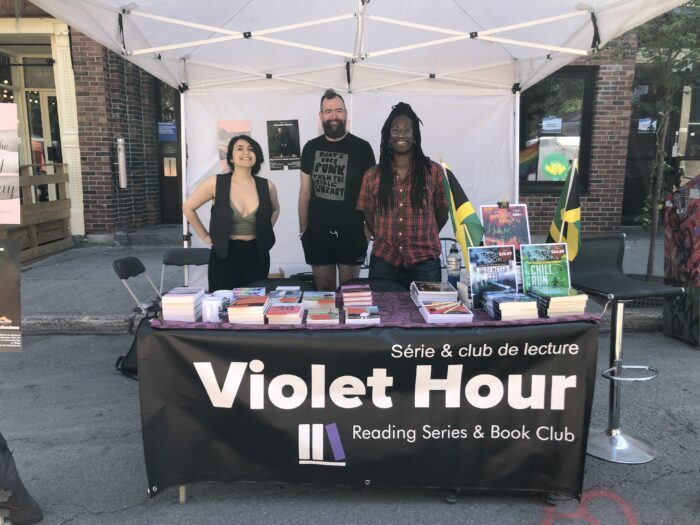 Click here for a complete list of the books we've read since the book club began in 2018.
---
The Violet Letter
Once a month, I send out The Violet Letter. It's an LGBTQ literary newsletter filled with book news and events, literary links, and short interviews with authors (always from a Canadian perspective). You can sign up for it below.
---