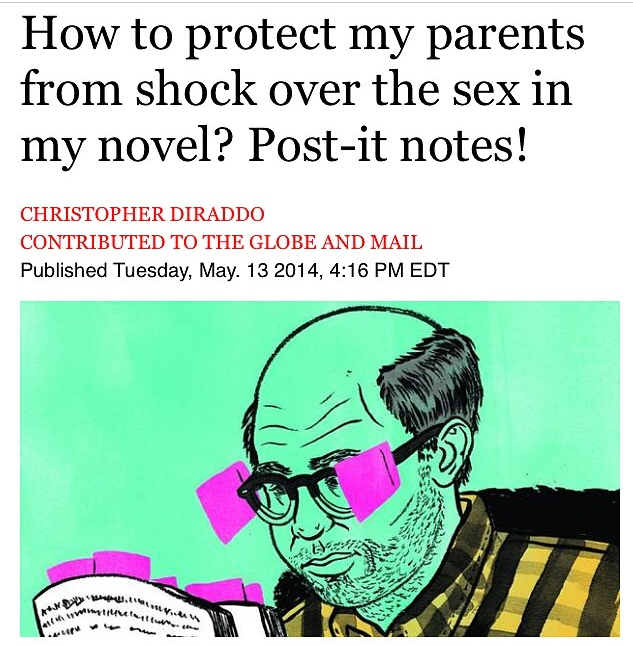 Last Wednesday, The Globe and Mail published an essay I wrote for their Facts & Arguments page. It posed the question "How do you write about sex when you know your parents are going to read it?"
Self-censorship was something I struggled with from time to time while writing Pluto. The book is about relationships so there was going to be some sex in there. I just needed to make sure that my desire to not have my parents change the way they saw me did not interfere with telling the truth of the story.
This is how I dealt with it. Read the essay here.