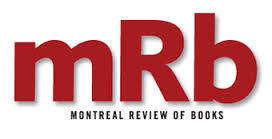 I had my first interview for the book last night. It was with Rob Sherren of the Montreal Review of Books. We met on one of the coldest nights of the year and sipped whiskey in the back of Sky Bar (fitting, given it is one of the settings of the book).
Rob was great. He was smart, charming, thoughtful, well-prepared. He had notes, questions, and impressions to share. And what's more, he really liked the book. We talked for two hours – about Will, and Max, and Angie, and James, and the Mother. It felt great to talk to another person in depth about the characters, their actions, their motivations.
It was also the first time someone I did not know read the book. What's more, he is a married man with three children. Not exactly what I thought my demographic would be.
I've been thinking a lot about that lately. Who will read this book once it's out? Rob and I talked about this, about how the reason we read books is to bring us out of ourselves, to expose us to experiences and lives that we know nothing about. We read to look for points of connection, to find things we can relate to.
And Rob was able to do that. He saw what I was trying to do with the novel and got it.
Last night was a great pleasure. Here's hoping all other interviews will be as enjoyable.